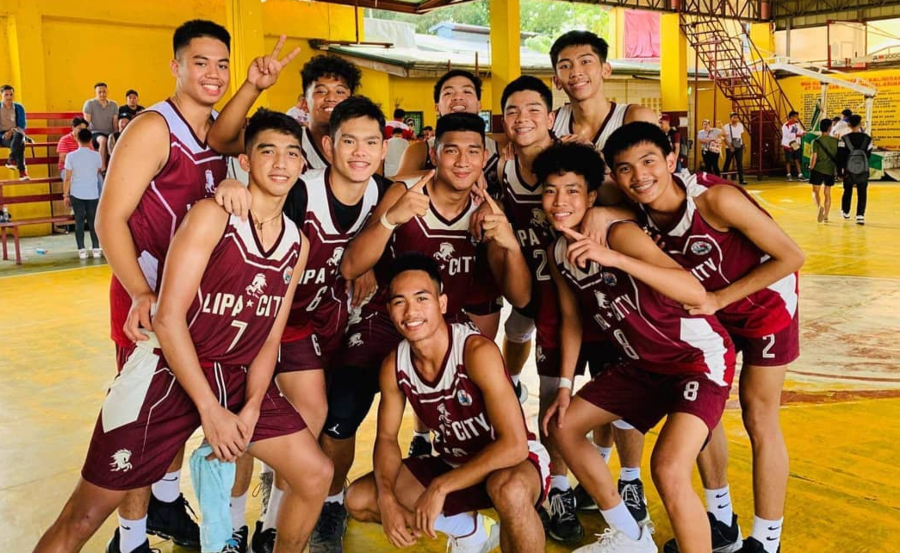 Lipa Basketball Team after their sweet victory in the Athletic Provincial Meet.
After two years, the Division of Lipa retrieved their crown as they were hailed Basketball Champions in the recently concluded Batangas Inter-Division Athletic Meet through the effort of the players from different schools of Lipa; and this time, spearheaded by Stonyhurst Southville International School basketball varsity team.
Four schools from Lipa City – Stonyhurst Southville International School – Malarayat / Lipa City, De La Salle Lipa, UB Lipa, and Bugtong na Pulo National Highschool – joined forces to compete against Tanauan City, Batangas City and Batangas Province.
The team was headed by Coach Michael T. Sydiangco, Head Coach of Stonyhurst Southville International School – Malarayat Basketball Team. Each player gave important contribution in each game played, with athletic scholar Jan Rae U. Atienza of SSISM leading the team to ensure the championship. The team will now start their preparation as they represent Batangas Province in the upcoming Regional Meet to happen in January 2020.