Stonyhurst Southville International School – Malarayat/Lipa Campus is ready to take on the challenges of Academic Year 2020-2021 and embrace the new normal in education. With the Learning Continuity Plan communicated to its community, SSISM is confident that learning will flourish whatever situation we are placed into. With this, SSISM opens Online Registration and Online Enrollment for both returning and new students.
For RETURNING STUDENTS, please follow the procedure below to ensure your slot for Academic Year 2020-2021: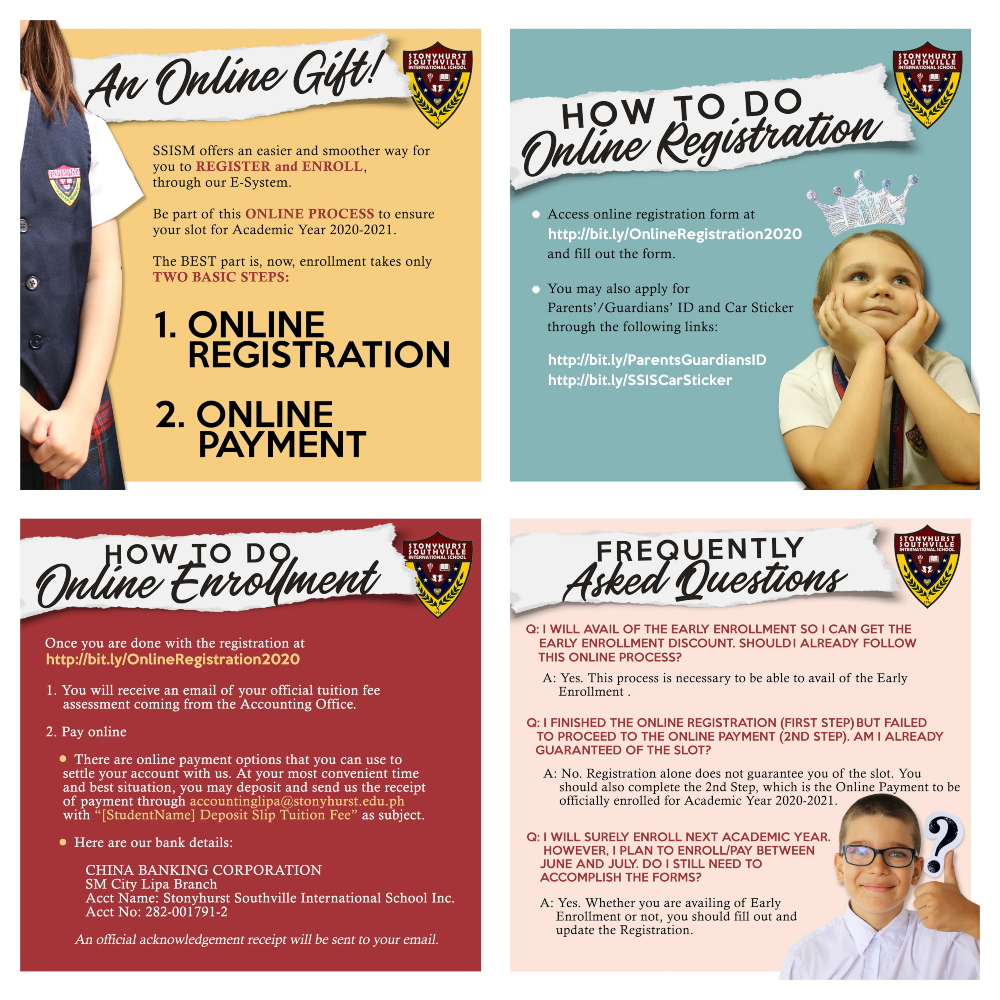 For NEW STUDENTS, here is the step by step process to experience a genuine international education. We welcome you home as early as now! Quant je puis!