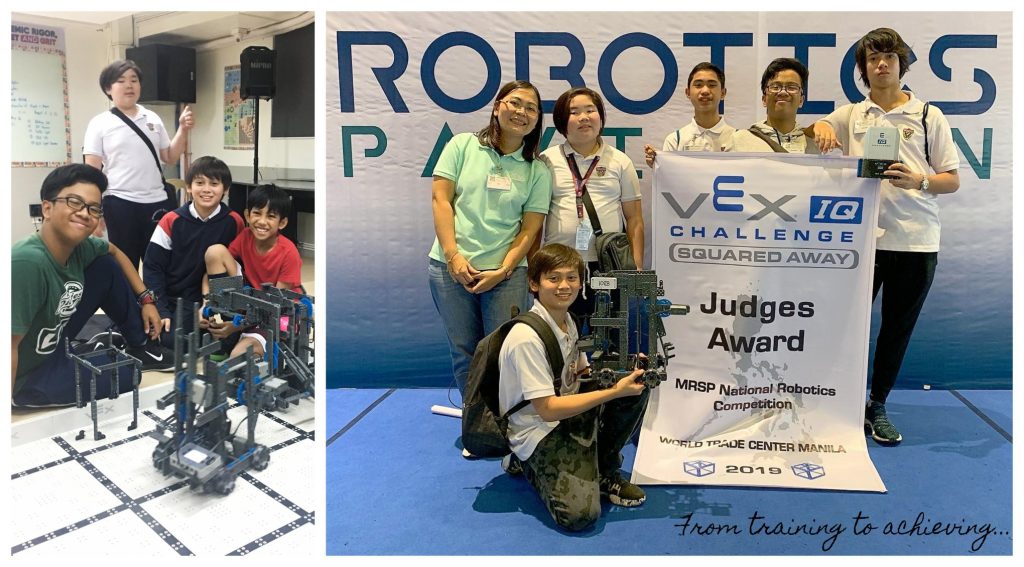 Stonyhurst Southville International School – Malarayat / Lipa bagged the 3rd Highest Award, JUDGES AWARD, in the 2019 MRSP National Robotics Competition held September 29, 2019 at the World Trade Center Manila.
Among the 21 teams nationwide, SSISM got one of the 5 awards given in the competition. The Robotics Team is headed by teacher-coach Ms. Alona Hiwatig; and is composed of the following students: Christopher Bartlett, Sebastian Bartlett, Simon Cabaguio, Enzo Delos Santos, Adrian Mendoza and Brent Raz.
This year is the 3rd year since the school has incorporated Artificial Intelligence, including Robotics, in its curriculum from preschool till High School. In fact, for these past three years, students from both Grade School and High School have consistently taken home awards in several Robotics Competitions. Stonyhurst Southville Malarayat (Lipa Campus) believes that it is necessary for students to learn and be exposed to more technological advancements, as this is the future of education.